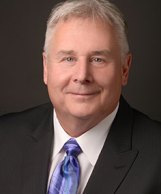 Hallman, Kevin A., MD, FACOG, FPMRS
Address:
1875 Woodwinds Drive
Suite 100
Woodbury, MN 55125
Dr. Kevin Hallman earned his medical degree at Creighton University School of Medicine in Omaha, Nebraska in 1985 and completed his residency in 1989 at Wright State University School of Medicine in Dayton, Ohio. He is board certified as a Fellow in the American Congress of Obstetricians and Gynecologists (FACOG), with additional board certification as an inaugural Fellow in the subspecialty of Female Pelvic Medicine and Reconstructive Surgery (FPMRS).
Specialties & Philosophy of Care
This signifies that he has received extensive, specialized training and is uniquely qualified to help women resolve complex issues like bladder leakage and prolapse, the descending or drooping of pelvic organs such as the uterus. In addition, he has special clinical interests in infertility and obstetrics.
Clinic Locations & Affiliations
Dr. Hallman sees patients at Metro OBGYN clinic locations in Maplewood and Woodbury. He is also a clinical instructor at the Department of Obstetrics and Gynecology at the University of Minnesota, Minneapolis. He recently founded two companies: Eldercare Continence, LLC, committed to helping assisted living and nursing home patients maintain their continence; and Trifecta Medical Group, LLC, dedicated to tracking surgical outcomes through its proprietary On-Trac Gyn program.
Personal Notes
In his free time, Dr. Hallman enjoys spending time with his family and coaching freshmen football at St. Thomas Academy.
Undergraduate Degree: Creighton University, Omaha, NE, 1981
Medical School: Creighton University School of Medicine, Omaha, NE, 1985
Residency: Wright State University School of Medicine, Dayton, OH, 1989