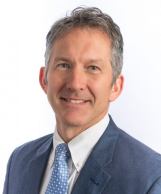 Address:
5851 Duluth Street
Golden Valley, MN 55422
Timothy Felton graduated from the William M. School College of Podiatric Medicine. He completed his residency at Loyola University Medical Center and Hine's Veteran Hospital, both located in Maywood, Illinois. He is a Fellow of the American College of Foot & Ankle Surgeons and a Diplomate of the American Board of Podiatric Surgery.
Dr.Felton specializes in reconstructive surgery. He has had extensive training in surgery of the foot and ankle joint, utilizing the latest arthroscopic procedures.
He serves as a team physician for South St. Paul High School, where he specializes in sports injuries. He is a provider of foot care for Sole Care for Souls, a non-profit health organization that works with the homeless population throughout the Twin Cities, and he has lectured at Diabetic Conferences throughout the Twin Cities