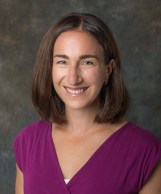 Callahan, Lauren A., MD, FACOG
Address:
215 Radio Drive
Suite 200
Woodbury, MN 55125
Dr. Callahan grew up in Madison, WI, and received her undergraduate degree from Bowdoin College in Brunswick, Maine. After spending a year in Washington, D.C. doing research, she returned to Wisconsin for medical school at the Medical College of Wisconsin. She completed her OB/GYN residency at Indiana University.
Dr. Callahan currently sits on the HealthEast Perinatal Safety Committee and she was named to Mpls/St. Paul Magazine Rising Star.
Dr. Callahan was selected on Top Doctors List for 2017, 2018 and 2019.