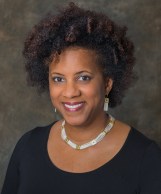 Adefris, Wanda P., MD, FACOG
Address:
215 Radio Drive, Suite 200
Woodbury, MN 55125
Dr. Adefris received her undergraduate degree from Brown University in Providence, Rhode Island, in 1984, then earned her medical degree from Temple University in Philadelphia in 1988. Her internship and residency were completed in 1992 at Emory University in Atlanta, Georgia.
After working in private practice in Atlanta, Dr. Adefris and her family relocated to Minneapolis in 1994. She is board-certified and is a Fellow of the American College of Obstetricians and Gynecologists.
Dr. Adefris is currently serving on the OB/GYN Advisory Board of The Medical Protective Company. She is also a member of The Minnesota Medical Association.
Dr. Adefris was selected as a Top Obstetricican/Gynecologist in Woodbury, MN by The International Association of Obstetrics & Gynecologists published in "The Leading Physicians of the World"
Dr. Adefris was elected for Super Doctor 2015, Top Doctor 2016, 2017, 2018, 2019 in the Mpls. St. Paul Magazine
Dr. Adefris was selected for the 2015-2016 Who's Who Top Doctors "Honors Edition"
Dr. Adefris was also selected for Best Doctors for Women in Minnesota Monthly.