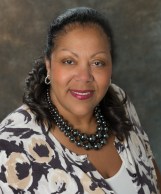 Address:
215 Radio Drive
Suite 200
Woodbury, MN 55125
Dr. Toppin is a board-certified OB/GYN with many years of experience in women's health care. She graduated from Wellesley College. She received her medical degree from the University of Cincinnati in 1982 and then completed her residency at Harlem Hospital, serving as Executive Chief Resident in her fourth year.
Her professional experience includes serving as clinical instructor at Columbia University College of Medicine, medical directorship of the Ossining Open Door Clinic in upstate New York and private practice in White Plains, New York.
Dr. Toppin was selected as a Top Obstetricican/Gynecologist in Woodbury, MN by The International Association of Obstetrics & Gynecologists published in "The Leading Physicians of the World"
Dr. Toppin was elected for Super Doctor 2012, 2013, 2014, 2015 and Top Doctors 2016, 2017, 2018, 2019 in the Mpls. St. Paul Magazine.