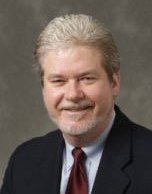 Specialty:
Pain Management
Address:
7450 S. France Avenue
Suite 240
Edina, MN 55435
Dr. Saeger is a Board-certified specialist in Pain Management and Anesthesiology, and joined Advanced Spine and Pain Clinics of MN as a partner in 2015. He also serves as Medical Director with Injury Physicians of Minnesota, LLC, and is the exclusive provider in the upper Midwest for North American Spine's AccuraScope procedure. Dr. Saeger's practice is focused on state-of-the-art interventional and minimally invasive techniques for diagnosis and management of pain.
His career in pain management began in medical school at the University of Oklahoma, where he worked with Dr. Robert Foreman on mapping viscero-somatic convergence pathways in the spinothalamic tract, and in 1978, co-authored the pain clinic's patient education booklet, Coping with Pain. His anesthesiology residency and a two-year NIH pain research fellowship were in Seattle, at the University of Washington, where he trained with two of the iconic pioneers in pain management and regional anesthesia, Dr. John J. Bonica and Dr. Danny Moore. As a Senior Fellow, he co-founded the Pain and Toxicity Research Program at the Fred Hutchinson Cancer Research Center, where his research included studies on opioid pharmacology, anti-emetics, and the clinical introduction of PCA for bone marrow transplant patients. Over the years, he has authored or co-authored numerous publications, including many in peer-reviewed journals.
Since entering private practice in 1986, Dr. Saeger has been increasingly focused on the diagnosis and treatment of spine-related conditions, and he continues to train in advanced, cutting-edge approaches to minimally invasive treatments for spine and headache pain. In the Seattle area, he was an active member of the interdisciplinary Puget Sound Spine Interest Group, serving on its board, and as President 2000-2001. In 2003, he established the Interventional Pain Management Division of Midwest Spine & Brain Institute, LLC, a group of Orthopedic and Neurological spine surgeons, where he remained as a partner until 2014. While at MSI, he collaborated with Dr. Glenn Buttermann on studies of spinal biomechanics in an animal model for testing artificial discs, and published an extensive case series on an innovative approach for performing seated cervical interventional procedures. He has assumed a leadership role in Minnesota, serving on the chronic pain guidelines working group of the Institute for Clinical Systems Improvement, and as President of the Minnesota Society of Interventional Pain Physicians. Dr. Saeger is a long-standing member of the International Spine Intervention Society, with which he serves as one of its clinical instructors. He is certified in evidence-based medicine, and serves as a referee for the journal Pain Medicine. His professional associations also include the North American Spine Society, the North American Neuromodulation Society, the American Academy of Pain Medicine, and the American Society of Interventional Pain Physicians.
Dr. Saeger has become nationally recognized as a leader in Minimally Invasive Laser Spine Procedures.