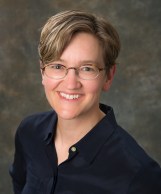 Engebretson, Amy J., MD, FACOG
Address:
215 Radio Drive
Suite 200
Woodbury, MN 55125
Dr. Engebretson is from Alexandria, MN. She completed her undergraduate degree at Northwestern University in Chicago.
Dr. Engebretson completed both medical school and residency at the University of Minnesota. She currently resides in St. Paul with her daughter.
She is committed to exceptional, compassionate health services for women and caring for patients at all stages of life, from adolescence through maturity.